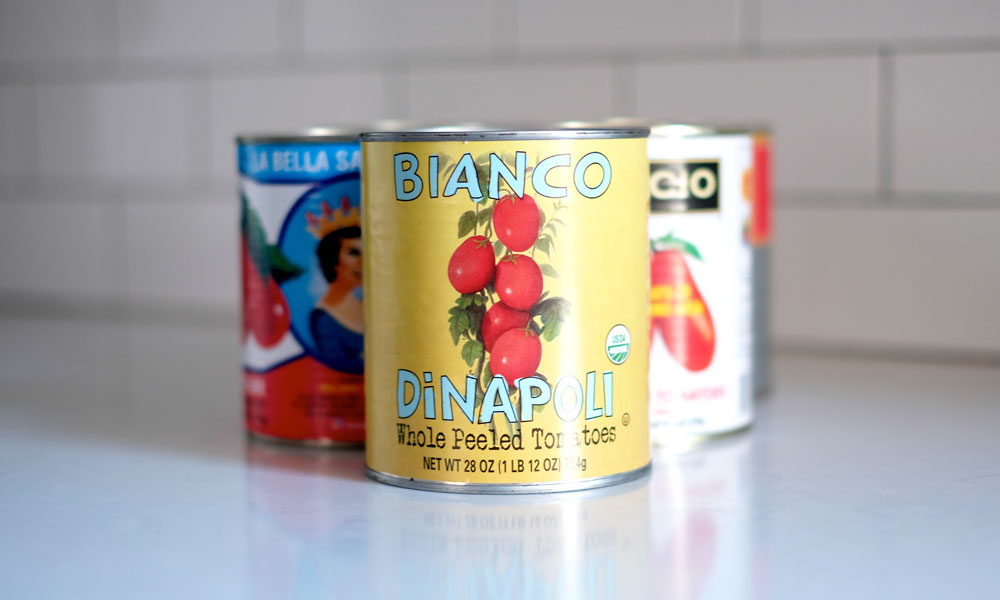 This story will end your hunt for the perfect tomato. Here's my slightly quirky yet educated guide on these famed fruits. While San Marzano tomatoes may be hyped up, the best canned tomatoes are the ones that you can easily find in your neighborhood. This guide features my top 5 canned tomato selections, all plum tomatoes, with a focus on use in Italian recipes.
Top 5 Canned Tomatoes
Caluccio
This Italian plum tomato comes from the San Marzano area near Salerno and has the official D.O.P. designation. The ingredients are simply Italian plum peeled tomatoes, tomato puree, citric acid, and salt.
Marco LaBella San Marzano
Also from the San Marzano area, these plum tomatoes have been grown by the Visconti family since 1957. The label is charming, and the lack of added salt is a plus.
Mutti
Although not grown in the San Marzano area, these plum tomatoes from Parma are a go-to for me because they have the least amount of ingredients. It's just plum tomatoes and a little tomato juice.
San Marzano Brand
Despite the confusing branding, this canned tomato produced and packaged in America is a delicious option. Ingredients include citric acid and sodium chloride but no basil leaf, which can be added separately.
Bianco de Napoli
Canned by chef Chris Bianco in California, these plum tomatoes are my new obsession due to their intense, rich flavor.
Watch this video to dive a little deeper and hear my favorite.
These top 5 canned tomatoes have got you covered, whether you're making sauce, gravy, pizzas, lasagnas, and more. Don't let the hype of San Marzano tomatoes fool you. The best canned tomatoes are the ones you can easily find in your local grocery with the least added ingredients.