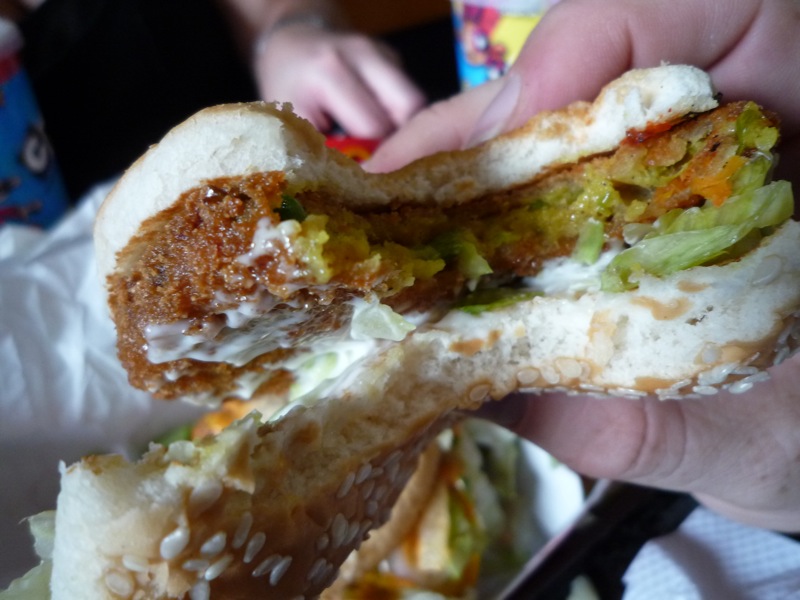 I had no choice during my event build but to eat McDonald's. Normally I am not a McD's fan but in India the cow is sacred and so the international icon does not have a Big Mac. (two all beef patties special sauce….you get me, right?) What do they have instead? Ohh, they have the chicken maharaja mac. This is not quite chicken and not quite a "mac"
It's got the special sauce and the lettuce and the sesame seed bun BUT, beyond that it's a far cry from a Big Mac alternative and a blood curdling scream from tasty. Words can not describe the taste. Just trust me when I say steer clear from McDonald's except if you have to get a fry fix.
The saving grace of this meal was this guy, the manager. A good home town shout out is always nice to see. Apparently he bought the tie across the way at the Big Bazaar store.