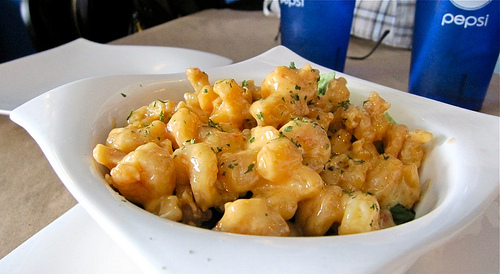 I recently have taken another contract and I am currently sailing in New England going from Boston to Montreal. Not the most exciting route when it comes to food but I am sure I will encounter a few surprises. My first surprise and my last port in the U.S. before heading into Nova Scotia was in Bar Harbor. A friend of mine and I were walking around town looking for the best lobster roll in Bar Harbor. In actuality, I don't think you can get a bad lobster roll in Bar Harbor so it is more about where can I find the best deal.
We found our deal at The Hot Spot on Cottage Street, $12 for a great lobster roll and a bowl of clam chowder. Can't get any better than that. We did start things off with a shrimp appetizer called Dank Dank Shrimp (See above). I have actually made it before and was looking forward to seeing whose was made better. Both were great but I think I made mine with a little more crunch.
As for the Lobster Roll, I will let the picture speak for itself.
The Hot Spot is brand new and opened about a week before I got there so no website yet. Once they get things up and running I'm sure they well have one.