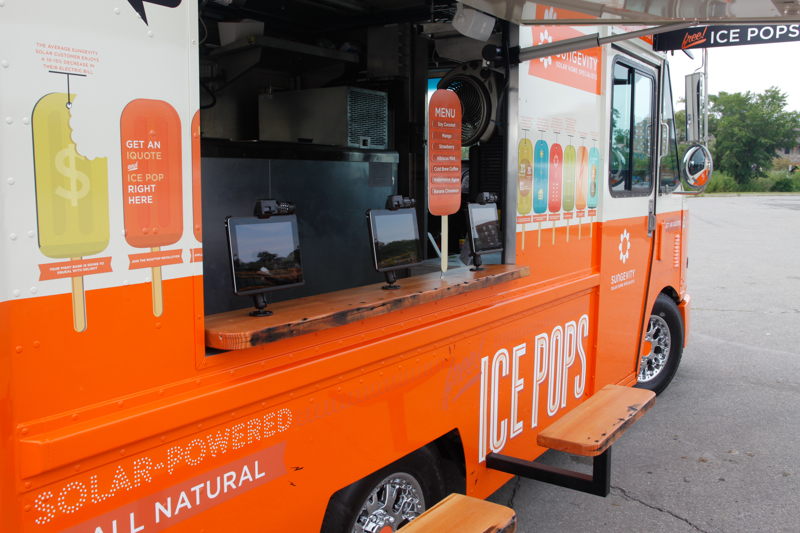 Six weeks ago I pitched a solar powered ice pop truck to my client, Sungevity, I didn't think I'd be standing in Rockefeller Center yesterday basking in the orange solar glow of a push-button, auto-articulating, air ride equipped, natural ice pop dispensing, ex-postal step van. Nor did I think I'd be watching the 30 person line double in size by the minute with happy NYers grabbing their hibiscus mint or Mango flavored all natural ice pops. But I was. And today I am doing the same thing at Grand Central and Bryant Park. From NYC this baby heads to Boston and then Jersey and maybe even as far as Maryland.
What's on board are these beautiful delicious pops made by the guys at Good Pops, out of Austin.
It works like this.
Come visit if you are in NYC today and tomorrow at:
Wednesday  7/27 at Grand Central Station from 11am-3pm
Wednesday  7/27 at Bryant Park (6th ave.) from 4pm-7pm
Thursday 7/28 at the Flatiron Building from 11am-3pm
Thursday 7/28 in Times Square (43rd btwn 7th and 8th) from
I promise to hook you up with an extra pop.