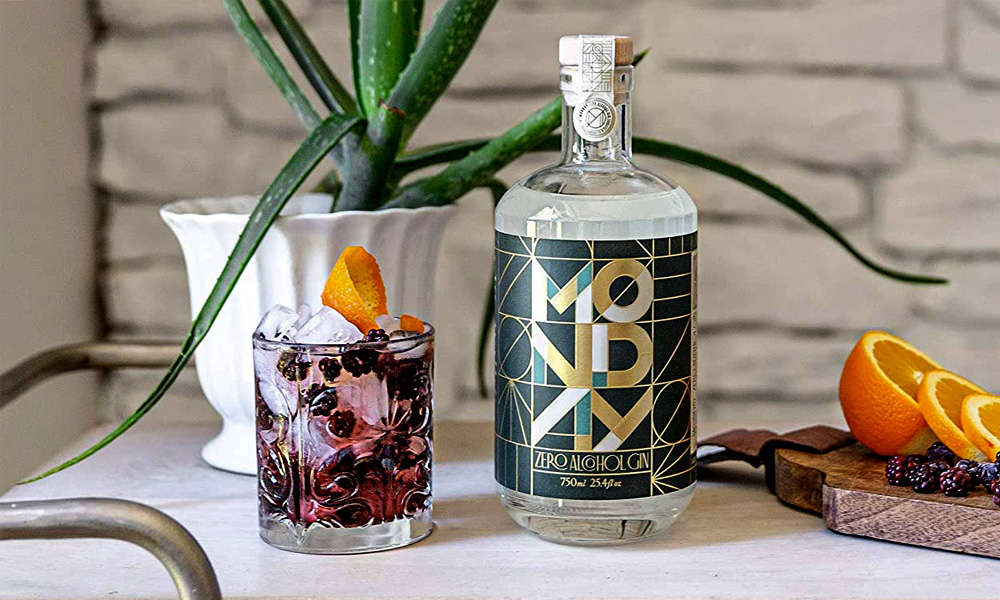 Top 5 non-alcoholic spirits to help you succeed in Dry January
Yeah, we know, you've started your detox. You feel horrible about 2020. You've finally admitted to your roomate, or spouse, that your pandemic excuse to imbibe undermined all your positive behavioral aspirations leaving you with bar bottles as low as your self-esteem. First off, buck up. You just made it through one of the the hardest years of your life. Coping mechanisms were expected, that is why they are called that. Now that you've coped you are ready for a new, vaccinated year of mindfulness and positive manifestation. Good for you but don't go too far down the rabbit hole only to hiccup in late January and blow the whole thing. My dad used to say everything in moderation and in most cases that works well. I co-opted that idea making it my own, "drink like an Italian". Which is to say, cold turkey isn't your only way to mental and physical bliss. For now, we'll play along. We've corralled our top 5 non-alcoholic (or almost alcohol free) substitutes to aid in your epic January crusade to stay off the hooch.
1. Seedlip is the one we've been sipping the longest. A trio of herbaceous concoctions that easily simulate gin and those bitter cocktails you miss most.
2. Kin we've not officially tried yet but their commitment to wellness is so deep that we couldn't even find the "we are a non-alcoholic" description on their website without serious digging. Talk about manifestation. I guess they think their energy communicates their value prop. Ohh sooo modern millennial of them.
3. Monday Gin is our newest fav because we've been know to overstock gin like we were headed to an ark during a flood. The art deco labelling lets us feel quite Gatsby while we sip everything from G+T's to negronis.
4. Haus was started by an old photographer friend of mine and is this lists only low-alcohol choice. Back to that moderation, a full ABV removal isn't always necessary and this trio of flavors champions the apertif. Again, Drink like an Italian. With flavors like Spiced Cherry, Citrus Flower and Lemon Lavender, you're bound to find a refreshing pre-dinner sip that gives you enough of what you crave without too much of what you are trying so hard to avoid.
5. Lyre is last on the list and newest to us. They have the most complete range of alternative spirits on our list. Cleverly they used known alcoholic vocabulary to bundle their products and direct us to what we'd like best. Things like the negroni set or the boulevardier set are trifectors substituting each of those critical ingredients to produce a non-alcoholic version of your 2020, mid-week, home, happy-hour ritual. The line up includes a Dry London Spirit, an American Malt, a White Cane Spirit , a Dark Cane Spirit, a Spiced Cane Spirit, a Dry and Rosso Aperitif, a Coffee Liqueur, an Amaretti, an Italian Orange, and finally an Orange Sec. Not surprising, their dry Jan twelve pack is sold out. Regardless if you are an abstainer or a moderator this January, start with the above list for a leg up in your new endeavors.
Our favorite place to start is linked below. That should get you on your way to turning that bad bar into a good czar of mindfulness. Happy sipping.