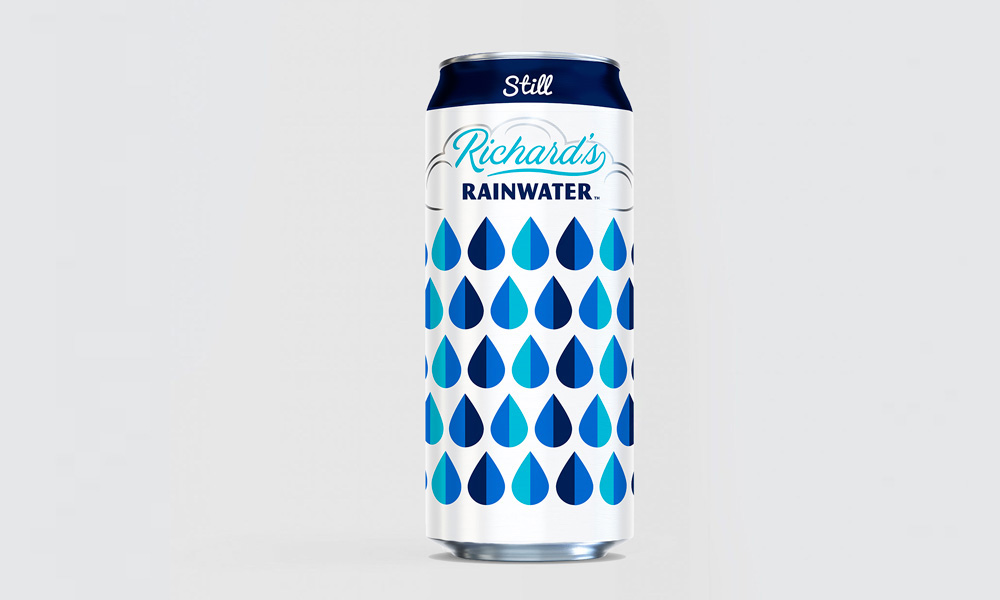 Richard's Rainwater
This week I taste test rainwater.
Richard's Rainwater
to be specific. This first seemed asinine but,
as the video reveals
, I was quite surprised. Catching rain and channelling it into cans seems like the shame of the century but in reality is quite brilliant. Richard is a guy but it's not like he is sitting in his back yard collecting it. In fact, the team collects it locally to where it is distributed cutting down on expenses, energy and labor waste to get it into your grubby hands and unquenched throat. As it turns out rain water is the purest form of water on earth. If you catch it before it hits the ground and soaks up any rat droppings, diesel exhaust or saliva from the 70 year old guy who stands out front the bodega with his Skoals canister, you've got yourself one tasty beverage. I'm not sure how they get the sparkling flavor to bubble…Magic clouds?…but either version has an unprecedented and surprisingly, delicious taste. After Richard snaps the pure water out of mid-air they triple filter and drop some ozone in the mix to make sure it's as pure as possible. I tested it against some rainfall in my back yard and against my heralded NYC tap water. The results may surprise you. We're still scratching our heads on why this took almost 30 years to
show up at our grocery store
.