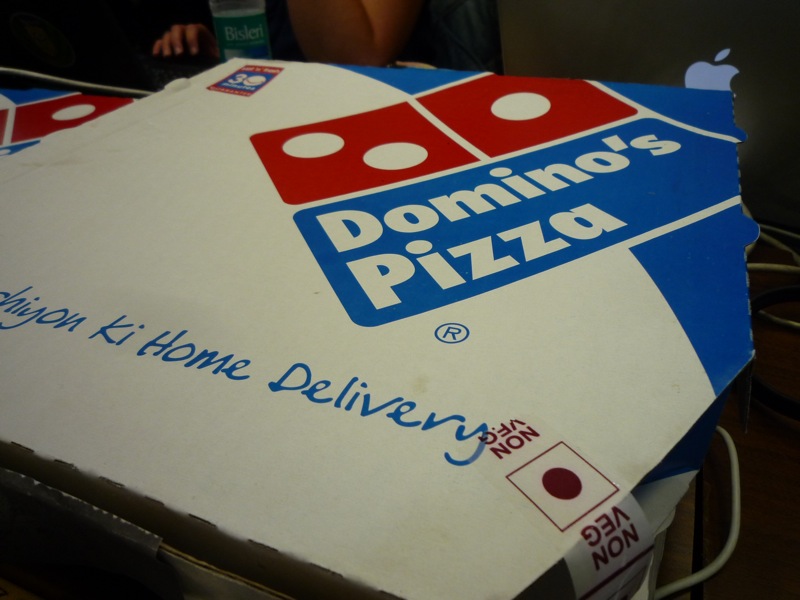 I am not proud to say it but, I ate Domino's Pizza for lunch. Wait….Let me explain. I was spending the day at the Yahoo! Mumbai offices working with the team to nail down all the details of the October project. Morning turned to afternoon and the hunger struck. The work wasn't done and a working lunch was in order. Unfortunately Indians are obsessed with western culture and their "fast food' is McDonald's and Domino's. Besides the obvious travesty of me having pizza in India, I had to really push myself through some more deep rooted issues.
First, I am fucking Italian. We invented the stuff. Eating chicago pizza is bad enough but eating chain pizza, that's a straight up sin. Second, I am a NYer. Always have been, always will be (at heart). They say NY changes every 10 years to be a completely different city than it was a decade prior. I find this to be true but with one exception. There is one constant that will always be the same. It will always be waiting for me when I need it. Whether my craving comes after a 18 hour flight home, a 5 am bender or a city wide blackout a hot, perfect, tasty slice of pizza is never more than 1 minute and 15 seconds away from my lips. It is the best pizza in the world, rivaled only by Napoli perhaps.
So to be forced to eat Domino's, with these two accounts in mind, was a difficult thing to come to grips with. Hell, eating Domino's in the USA would be tough, to try it in India was god damn insane. None the less, my hunger pangs got the best of me and I put down a few slices.
Needless to say it filled the tummy but was not forking tasty.