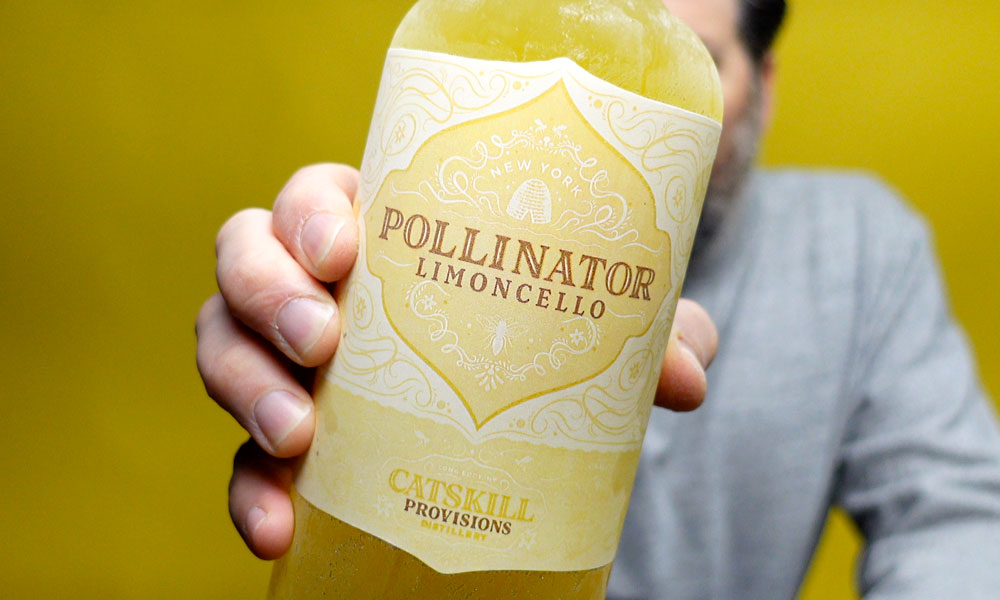 Limoncello is easy to make at home and that's probably why your reading this page. Jump down to my easy limoncello recipe now or continue reading to learn more about my particular relationship with the drink and how I landed on my ingredient list.
Limoncello is a popular Italian liqueur made from the zest of unwaxed lemons. It has a bright, citrusy flavor that is perfect for sipping on a warm summer day, after a celebratory meal or for adding a burst of flavor to cocktails. I grew up with this elixir through my grandparents, uncles, aunts, parents and their friends. It seemed to end almost every meal we sat down for. This memory got me wondering when it was first invented and how. It also reminded me that I should put my easy limoncello recipe up on the blog for you guys to try. So, here we go.
ORIGIN OF LIMONCELLO
It turns out, the origins of limoncello are somewhat disputed, with various regions in Italy claiming to be the birthplace of the liqueur. Some say it originated on the
Sorrentine Peninsula,
in the province of Naples, while others claim it was first made in the
Amalfi Coast.
A popular theory is that limoncello was first created by a group of Italian farmers in the early 1900s. These farmers used their excess lemons to make a homemade liqueur as a way to preserve the fruit and create a product that could be sold. The liqueur quickly gained popularity and began to be produced commercially. Although, another story suggested that limoncello was first created by monks in the Amalfi Coast as a medicinal tonic. The bright yellow color of the liqueur is thought to have symbolized the sun, which was believed to have healing properties. This sounds a bit like the Amari genesis story but it is possible they were created at the same time.
Regardless of its true origins, limoncello has become a beloved and iconic drink in Italy and beyond. It is now enjoyed by people all over the world and is often used in cocktails and as a topping for desserts. If you've never tried limoncello before, now is the perfect time to give it a taste because it's truly great at anytime of year, day or course. I often use it as a palette cleanser between a rich pasta and the main course. Its bright, refreshing flavor is sure to be a hit with any lemon lover. Give it a taste and see what you can create with this delicious and versatile liqueur.
A question I often get asked is what limoncello is made from. The answer couldn't be more simple. There's only five simple ingredients in my easy limoncello recipe. Lemon peels, water, sugar and a high-proof, neutral flavor alcohol like vodka. The fifth ingredient, and the real magic, is time. Below is the full recipe but for the impatient, steep the lemon peels in alcohol for three days and then dilute with sugar water to your liking. The ratios you use lends the final product to different uses. Some like to finish at an 80 proof but others drop it down to a more palatable 60 proof.
Traditionally it comes at the end of the meal, or towards the end, depending on how many courses your tackling. I usually serve mine ice cold as a meal finisher. Grilled fruit or rustic cakes pair really well but I prefer some sweetened fresh ricotta. There's something about a bite of that chilled creamy curd chased with a sip of homemade, iced limoncello that is a perfect finish to an epic holiday meal. I make it sweet and on the lower proof side for a smoother finish. Others keep a higher proof less sweet bottle around to mix into cocktails like negronis or spritz. Limoncello lasts a long time, especially if you keep it in the freezer. Here's my easy limoncello recipe in video form if your a visual learner.
Lemons
Let's start with the lemons. I tried but I can't easily import Sicilian or Amalfi lemons for this process. My grandfather and his brother grew up on a citrus grove in Fundi Italy, a small town just north of Naples across the Campagna border. The family ran the largest citrus farm in the region. They supplied citrus to markets and restaurants from Rome to Naples. So lemons are in my blood. These days, the grove has made way for real estate but you can still find many old growth orange, grapefruit and of course lemon trees in between the new homes. This is where my Uncle Norberto sources his lemons for his holiday limoncello. Short of getting a surprise box of these I buy lemons by the crate from California. They come unwaxed, the protective coasting that makes them last longer in transport but inhibits the extraction of oils, which is our main goal in making limoncello.
The most classic Lemons used for limoncello are Amalfi or Sicilian. There's a great debate of course. The Amalfi lemons are called Sfusato Amalfitano. The Sicilian ones are called Femminello St. Teresa lemons. Both have unusual qualities that make them particularly desirable. They are less acidic than other varieties, have more juice, and have oilier skin. Although my Uncle lives close to Amalfi he doesn't grow the enormous varietal you find roadside on your drive up to Pompei. As it happens, My other grandfather is from Sicily. As the many ancient arguments between Sicily and mainland Italy go, the best Lemons are not exempt from the battle. International citrus debates aside, they both make a great limoncello but so do our Californian lemons.
Alcohol
Any high proof, neutral flavored spirit will work. Many swear by the 180 proof Everclear to pull the maximum amount of oil from the lemon peels. I opt for something a bit more artisanal. Catskill Provisions is a Callicoon NY startup that produces a line of spirits derived from honey. In fact, the owner retired from a prestigious New York City writing career and moved to the country to exhale. She found herself interested in beekeeping and after a few years had the idea for a spirits brand distilled from non-GMO corn and her bees wildflower honey. She then proofed it down with pure, mineral-rich Catskill Mountains spring water resulting in a delicious, smooth, 100 proof vodka with just a hint of honey sweetness. Her distillery is a beautiful space and worth a visit if you find yourself in upstate New York. She aptly named it Pollinator vodka.
Water + Sugar
I use Saratoga bottled water to keep with the artisanal, new york sourced theme but then totally destroy it with my sugar of choice. Dominos. This nod to my borough of Brooklyn helps the story but the truth is that the Brooklyn sugar factory are now high end condos and the Dominos sugar refining process is anything but gourmet. Be that as it may, it produces a fine finished product.
Limoncello
Easy homemade recipe for the smoothest limoncello
Equipment
Large jar or container with a lid

Peeler

Strainer

Funnel

Cheese cloth
Ingredients
40

Lemons

peeled and pith removed

2

cups

Domino extra fine sugar

4

cups

Saratoga still water

1

bottle

100 proof Catskill Provisions vodka
Instructions
Remove the peel from the lemons in long strips (reserve the lemons for another use)

Using a small sharp knife, trim away the white pith from the lemon peels

Place the lemon peels in a pitcher.

Pour the vodka over the peels and cover with plastic wrap

Steep the lemon peels in the vodka for 4 days at room temperature

Stir the water and sugar in a large saucepan over medium heat until the sugar dissolves

Cool completely. Pour the sugar syrup over the vodka mixture. Cover and let stand at room temperature for 3-7 days.

Strain the limoncello through a mesh strainer. Discard the peels.

Transfer the limoncello to bottles.

Seal the bottles and refrigerate until cold, at least 4 hours and up to 1 month.