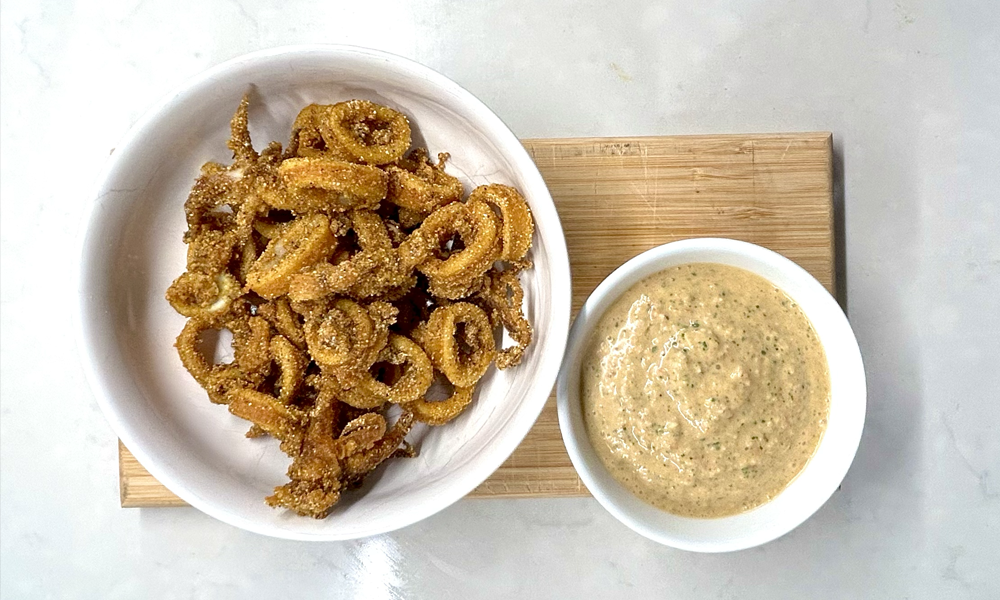 There's nothing I love more than a good food mashup that doesn't stink of "fusion". Yuck. This one was inspired by a challenge from my friends at Meez. Along with Burlap and Barrel, the spice company, they challenged us to come up with a fresh recipe using 1 of 4 different spice blends. These spice blends were part of a Floyd Cardoz X Burlap and Barrel special release.
Floyd Cardoz, for those of you who don't know, was a renowned chef famous for his innovative and bold flavors. He learned to cook from his mother and went on to study in Goa honing his craft. He gained fame when running Tabla, where he blended Indian and French techniques to create unique dishes. I'd eat lunch there as often as I could when I worked around the corner. Guilty pleasure. Floyd then went on to open other flavorful restaurants across the city. He passed away in 2020 due to complications from COVID-19.
With all that as inspiration, I decided to draw from my Italian background, one of my trips to Goa and my wife's Indian background. When I was in Goa, Palolem to be precise, I spent my days on the beach eating the freshest seafood pulled from the sea right in front of me. It was one of my fondest travel food memories. Italians love their fried calamari and I am no exception. Traditionally served with marinara sauce for dipping, I riffed on that with an Indian raita. For the squid I added the Goan masala spice into my standard flour mixture. This added a depth of flavor that leaned us to swap in the tomato raita as a dipping sauce.
Check out the full recipe on my Meez page here. I hope you like it.