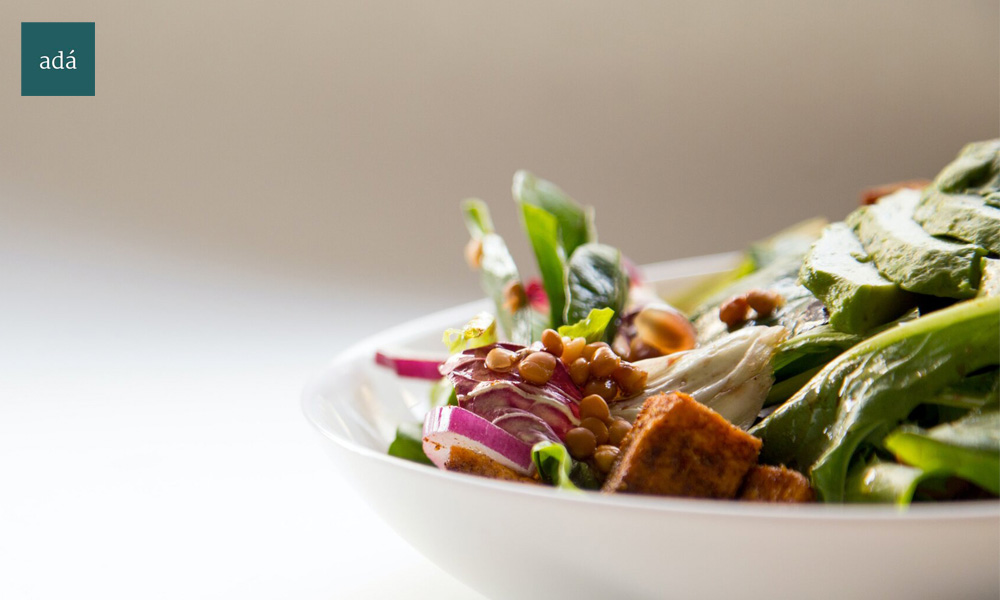 Adá Supper Club
has created A Night In to bring a bit of restaurant ambiance into your dining room and living room. If those are the same for you, as is with many of us NYers, we got you. Each meal is prepared by one of their hand-picked chefs comes with a playlist to complement the smells and tastes inside your box as well as some plating instructions to truly amp up that restaurant feel. For years we converted an apartment into a full restaurant, although it was a ton of work, the magic was real. This promises that same magic with a far lighter lift, plus the chefs are top-notch. Picked from the best black and female culinary crafters in New York today, your box experience will come as close as possible to Adá's in-person culinary feasts. Chef Kia Damon, Chef Nana Wilmot and Chef Stikxz produced some of the most recent dinners all under different themes like "Land of Wood & Water" or "The Love That I Knead". We love this touch. As fans of fully immersive experiences, the details are the difference.
Currently, there's a waitlist
. We recommend getting in the cue asap.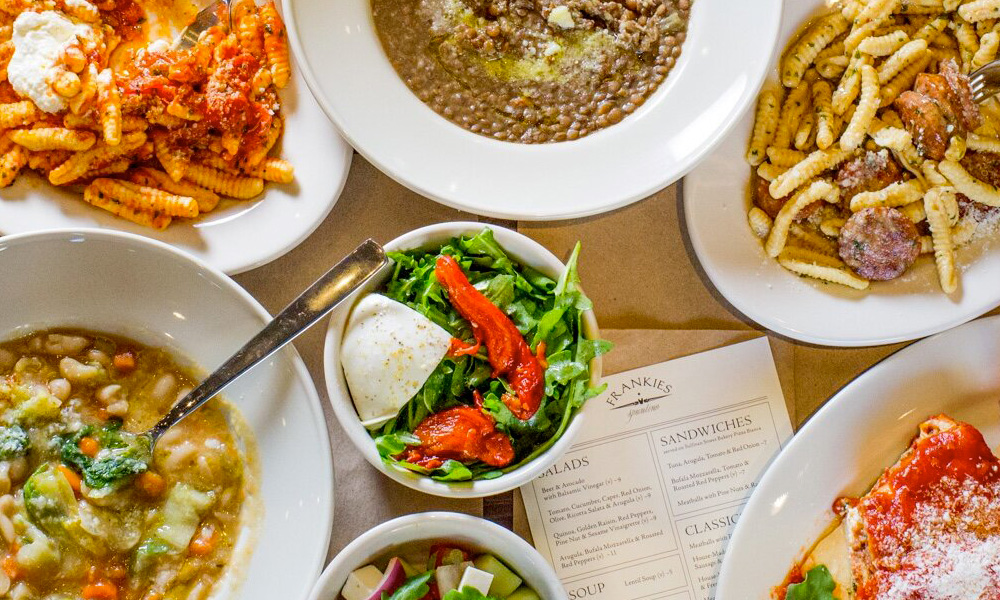 Most Italian meals we make from memory. Burned into our brains as kids between our grandmother and mother making dinner each night. The magic of Sundays and holidays always brought new dishes across our plates. When we do need help one of the books we reach for is The Frankies Spuntino Kitchen Companion & Cooking Manual. It's simple, classic and filled with stories. Just the way we like it. Now, the Franks have introduced a little of that childhood cooking feels back into our lives with their Frankies "Cook the Book" Club. Each month you get 3 dishes to feed 4-6 guests. Curated and pre-prepared by the Frankies team the accompanying instructions guarantee a perfect meal and a bolstered kitchen confidence. Think, Radish Salad with Parsley, and Red-Wine Braised Short Ribs with Rosemary & Fennel. You just need to do a little finishing. Just enough to make you feel accomplished. If you are a fan up plus ups, The two Franks provide a scratch for that itch too. A proper wine pairing or a bottle of Frankies' Olive Oil is easy to include in your box. As a bonus, the club comes with 10% off all in-store purchases at the Frankies Pantry, their mini-alimentari. First access to events, collaborations, and new membership offerings, like their Provisions Box.