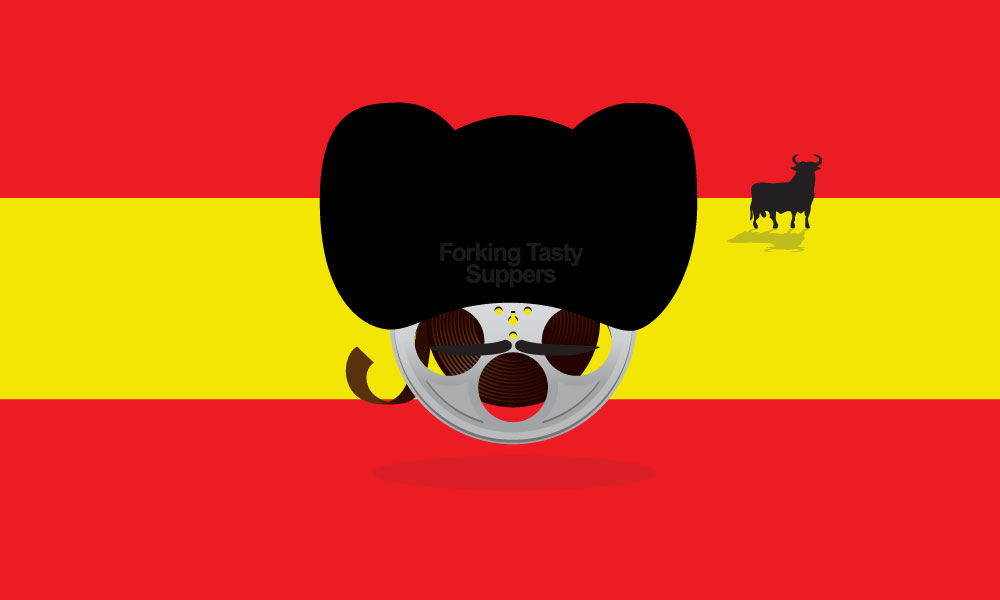 REEL TASTY: Vicki Cristina Barcelona
Saturday, July 27th at 7pm. Toro to Tapas. Our next dinner has tons of inspiration packed into every moment and morsel. From the menu to the movie to the table we've got this Catalonian thing down. Inspiration is drawn heavily from Missus Tasty and my journey through Spain last December. We ate our way through Barcelona for almost a week before surrendering to the jamon gods. Ant's frequent ports of call in Barcelona make it one of his many second homes. He's got snack spots in town that locals don't even know exist. In short, we can eat our way from Barcelonetta to Park Guell without missing a beat. Now, we're turning that knowledge and excitement into a multi-course evening under the stars and our big screen.
The movie holds just as special a place in our hearts as Catalonian cuisine does. I admit, my wife has not shot at me (yet) but there is nothing more we love than a spitfire, super gorgeous, mega intelligent woman speaking her mind in inappropriate places. (That might not be completely true) If the food isn't caliente enough the on screen antics of Maria Elena will certainly fill the void. Mix in the suave Juan Antonio and two American woman looking for adventure, one more than the other, and we've got ourselves a supper.
Ant and I hope you can join us for what we promise will be an unforgettable evening with lots of personal stories to accompany the many, many, many (did we say many?) dishes we've crafted for this 20 seat ONLY tapas throwdown.
Menu
It starts with $275 per pound ham. If that's not enough to signal a killer menu the food cascade will shower the table with some 15 courses at moment. They are small tapas style courses remember but there will be plenty of bites to fill that stomach twice over. Come hungry. Expect Catalonia traditional staples with our Italian-American twists. As always, a selection of beer and wine will be served along the way from aperitivo to postres.