All Reel Tasty Supper Events
Saturday, July 17th at 7:30pm. Being ex-Advertising people ourselves, this film seemed very appropriate. Ohh, but we are not killers. As Cary Grant, a hapless New York advertising executive, gets mistaken for a government agent by a group of foreign spies, he is chased across the country while he looks for a way to survive. We will follow him from New York to Chicago, across the great plains and finally to South Dakota with a culinary treat from each location. Have you ever heard of an Indian Taco? What do they grow most in Indiana? What is Chicago's most underground famous food? These questions and more will be answered soon enough.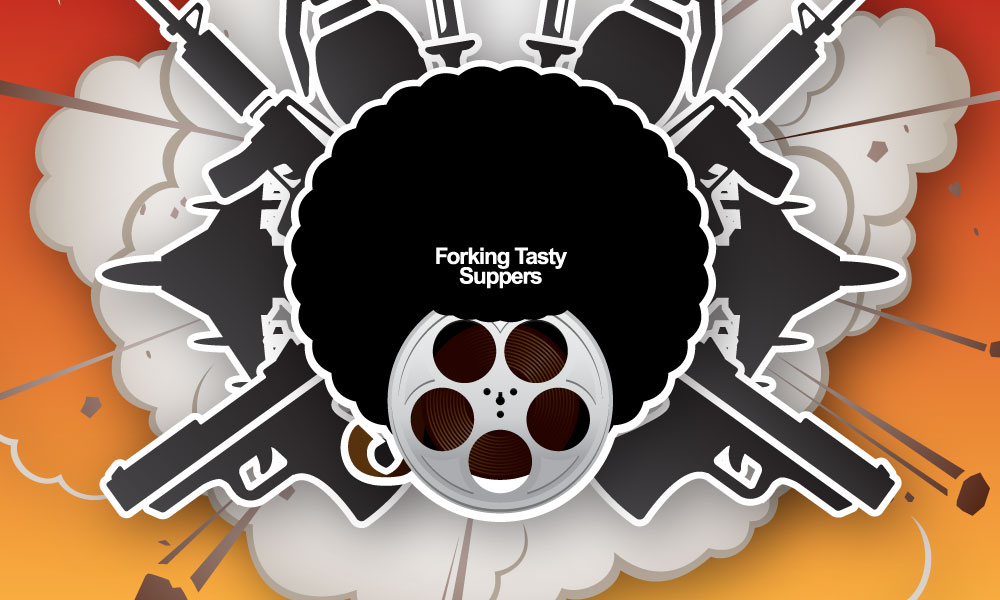 Blaxploitation never tasted so good! Saturday, July 16th at 7:30pm. We have wanted to hit this genre for a while. We struggled a lot with choosing a film that would keep things light but not cliche the genre. Shaft, although fantastic, has been remade and is almost too overexposed to properly re-examine the Blaxploitation era. Others, like "Cornbread, Earl and Me" dive deeper into social issues. Although that's a strong message for the genre as a whole, we still wanted to keep you entertained while not making that left brain wrestle too hard with the ideas the film forces us to examine. So where did we go? A 6ft tall, ex-model, international female spy who can kick ass, drive like a pro and fire a gun better than Rambo. Cleopatra Jones of course.