All Reel Tasty Supper Events
Saturday, August 24th at 7pm. We're going back…to the future. We realize that doesn't make much sense but we had to open with it. We love everything about this dinner including the Huey Lewis music we'll get to use at various points in the evening. Ant and I love this movie. In fact the entire trilogy was in heavy rotation until the mid 90's at the Anello's house. Besides the amazing story, epic-joke-per-second, MJF prime on screen magic, we'll draw from the entire trilogy to craft this menu. Expect some 1985 dishes and some 1955 throwbacks but we're thinkin' we might blast you into 2015 and dip you even further back to the wild west of 1885. What that means exactly…we have not completely figured out but we're working on it.
Expect a menu of enchantment under the sea, the word that makes Marty lose his cool and some inside jokes translated to menu items. We'll augment that with some of our favorite dishes from the decades that the movie is set in. 2015 will be tough, but we'll try. Ant and I hope you can join us for what will be a multi-decade adventure not only into our childhood but into the childhood of our predecessors.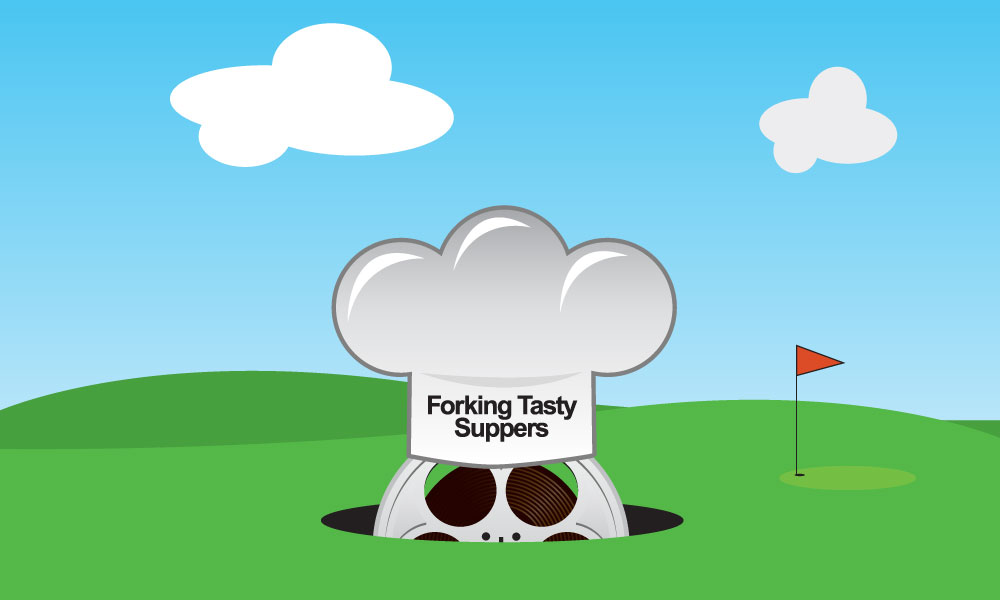 Join us for a hole-in-one! Saturday, June 4th at 7:00pm. To kick off season three we dug deep into our favorite movie list and pulled out Bill Murray, Chevy Chase and Rodney Dangerfield. Join us as we take a trip back to 1980 where some of us actual made our scratch by carrying rich peoples woods 18 holes over highly landscaped terrain. If you were a caddy or not, you can at least relate to the pesky gofer that seems to turn the whole country club upside down.